I thought I'd do a brief pause in the midst of these Jordan updates to focus in on some of the food that we had in Jordan. Although it's still focused on the trip, it's a little bit of a different vibe, so hopefully it gives your brain a break. :)
We ate some AMAZING food on this trip. And can I just say, I feel like the hummus was served differently everywhere we went!! It gave me a new appreciation for hummus (I already loved it), and I realized that there are so many options for "dressing it up."
We had bought canned hummus at a roadside convenience store in order to have something when we got to our bedouin camp in Wadi Rum (more details on that here!), and we all just planned scooping the hummus out of the can with the flat bread we had. But I mentioned a few days ago in the end, not only did the Bedouins provide us with a bowl, but they spruced up our hummus too with some zaatar (I love that herb blend!) and served us a plate of cucumber and tomato too!!! How amazingly generous. And delicious!!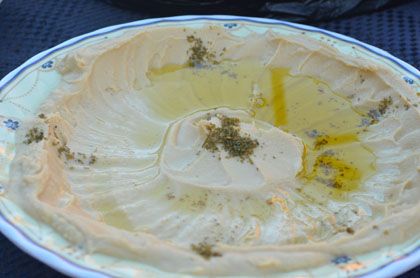 At one place we had a bowl of hummus that was topped with minced green chiles, whole chickpeas and the typical olive oil which gave it a wonderfully zesty flavour. I'd never had hummus that way before!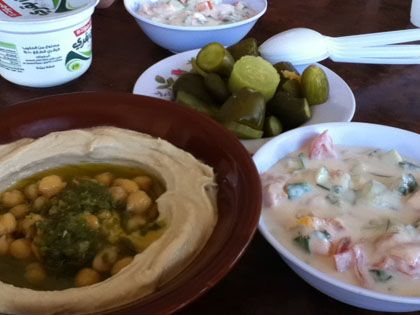 And of course, simply served up with a drizzle of olive oil, and some cucumbers and tomatoes: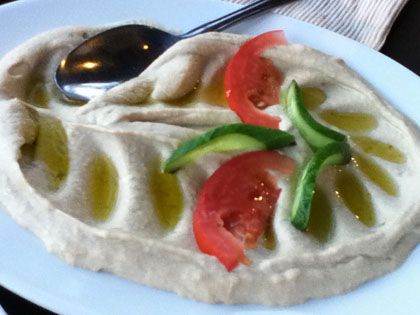 Nevertheless, besides hummus we ate the most AMAZING fish in Aqaba. Seafood is apparently "the thing" to eat there, and so we were all determined to eat some. We had a restaurant close by to our hotel called "Floka" that offered up a traditional Jordanian fish and rice dish. We had some other stuff with it too, but let's be real: the fish was where it was at!! The boys got the full fish on rice, and us girls had a filet of fish on rice. I'm glad I got the filet because the whole fish included the head…teeth and all!!!!! Regardless, it was absolutely amazing and I'm so glad we got it.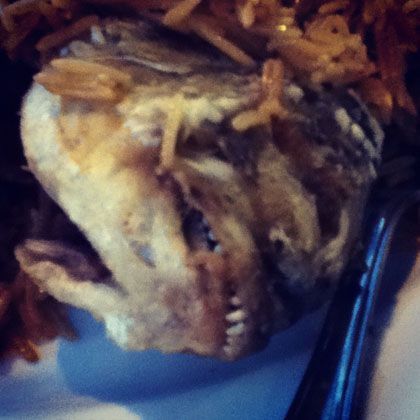 Here's a photo montage of a random sampling of foods we ate as well while on the trip: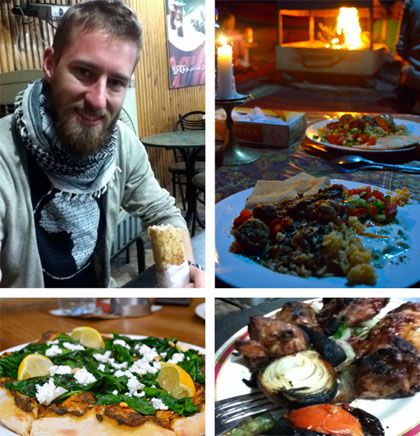 We also went to a trendy restaurant called "The Blue Fig" where I ordered my usual lemon mint drink, along with a cheese platter. About a year ago I had one at a restaurant for the first time, and ever since then I've vowed to order it off of any menu that offers it since they're usually so different but so yummy! I'm glad I stuck with my intuition, because this was super good. The two chutneys were not at all what I expected just from seeing them, so that was kind of fun! The reddish one was more of an oniony chutney and the orange one was like a ginger flavouring. I especially loved the candied pecans. They were sweet and spicy which was good.
And aside from the lemon mint beverage I usually ordered, they do some amazing fruit juices. Honestly, you could juice up any fresh fruit and I'd be super happy. But I love pomegranates, and so this juice was fantastic considering we'd hiked through Petra and were really thirsty.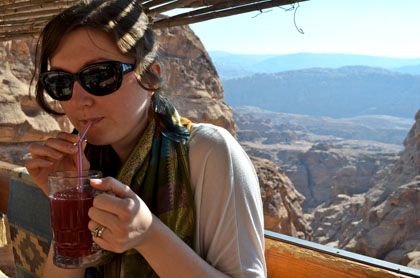 I also had freshly blended strawberry juice one night as well which was totally delicious!!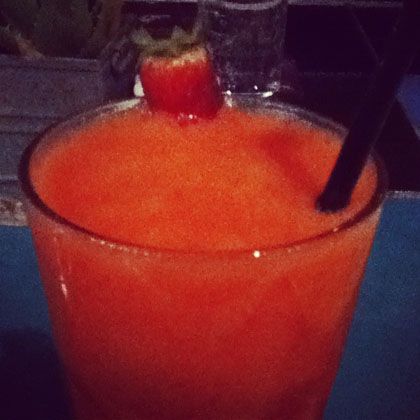 And, last but not least, what meal would be complete without some fresh mint tea? Always a staple in the middle east, and one that I absolutely love.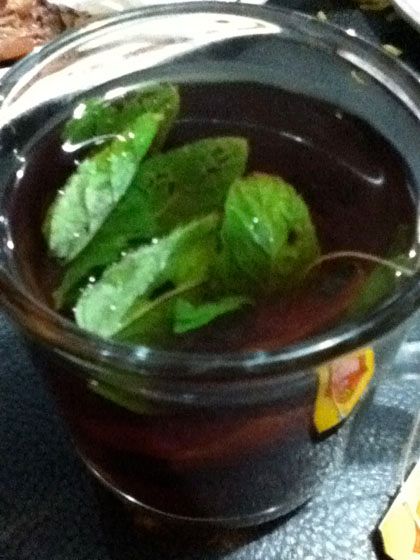 *Read previous posts on Jordan here: Day 1, Day 2, Day 3, Day 4