There's been a lot of hype over juicing recently.  "Everyone's doing it," so it seems.  While I can get fresh juice pretty much on any corner here in Kuwait, I wanted to be able to have it in my own home, for a fraction of the cost.
Plus, I was so sick of being sick that I was determined that we would get a juicer to make us healthier.  And so far, I'm glad we got one!
There aren't a ton of amazing options for juicers here in Kuwait, but I did find a reasonably priced one by Moulinex that seems to do the trick.  It juices up pretty much any fruit or vegetable I want and it's easy to clean.  Perfect!
We've juiced carrots, cucumbers, apricots, mangos, lemons, peaches, apples, and oranges…lots and lots of oranges.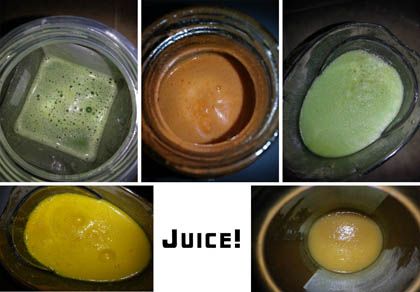 We've done various combos of all of the above, but the one we stick to on a daily basis is freshly squeezed orange juice.  Each week we buy enough oranges for the week and while Peter makes our oatmeal I get out the juicer and juice us up some fresh orange juice.
I seriously credit this incredible intake of vitamin C to our increased health in the last week or two.  We've probably each consumed 3-4 oranges each day with the juicing and I'm certain that it's helped us not be so sick.
I haven't got much more to say, but I would highly recommend getting your hands on a juicer and trying it out. I know we've really appreciated it!  And besides, wouldn't you like to say "Would you like a fresh glass of juice?" to your guests?  I thought so.