I find that sometimes August can bring a few more showers than July.  It can be frustrating as you realize that the summer is slipping away, but you'd rather be outside than inside due to rain.  In any case, here are some fun rainy day activities for adults and kids alike!
1. Go outside and dance in the rain! Why stay indoors? Either suit up in all your rain gear, go out dressed as is, or put on your bathing suit, and just enjoy getting wet!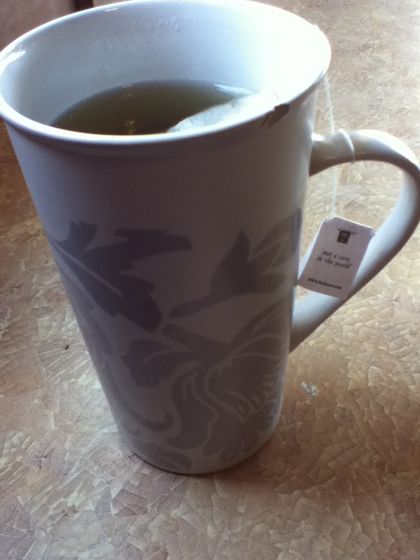 2. Grab a cup of tea and a good book, curl up in a chair with a cozy blanket and relax. Listen to the sound of the rain pelting on your window.
3. Do one cleaning task that you wouldn't normally want to do on a sunny day when you'd rather be outside. You know, vacuum, clean your toilet, do a load of laundry. Get it done while you're stuck indoors and then you can have fun outside when it's sunny again!
4. Help your kids get a little crafty. Have them draw some new art for the fridge, or give them a dollar store canvas and some paints and let them create a masterpiece! If you are really into displaying art, give them specific colours that match your home decor, tell them to create, and then you can hang it up somewhere prominent! They'll feel super special.
5. Go to a local pond and feed the ducks. They're used to being wet, so a little rain won't scare them away. It'll be fun to watch them enjoy the rain!
6. Learn something new. Grab google, wikipedia or youtube and look up how to do something you've wondered about but never thought to try. It might be a cooking technique, how to play an instrument, or the history of a type of species. Whatever it is, expand your knowledge a bit!
7. Have a picnic indoors. We love doing this! Set up a space in your home with a table cloth or blanket on the floor. Serve up some fun picnic foods (like curried devilled eggs or Greek bean salad) and pretend like you're outside! If you really want to make the experience exciting you can download some soundtracks of the ocean to play – it'll sound like you're right there!
8. Weed your garden. It might get messy, but it'll be easier to pull some of those tough weeds when the soil is wet rather than when it's hardened by the summer sun.
9. Make chocolate chip cookies. Is there anything better on a rainy day?
10. Make a pot of soup. Rain makes you feel like you want to be a bit cozy, so a pot of soup is perfect. It's easy to simmer on the stove all day, and you can stay warm and dry.
Or, go for a drive.  Just not in traffic, or you'll hate the rain even more.  :)