Although you heard all about our trip around The Emirates and Oman with my parents, I didn't recap at all on their time here in Kuwait!  I thought I'd summarize their trip with a few photos and some anecdotes so you can get a flavour of their week with us.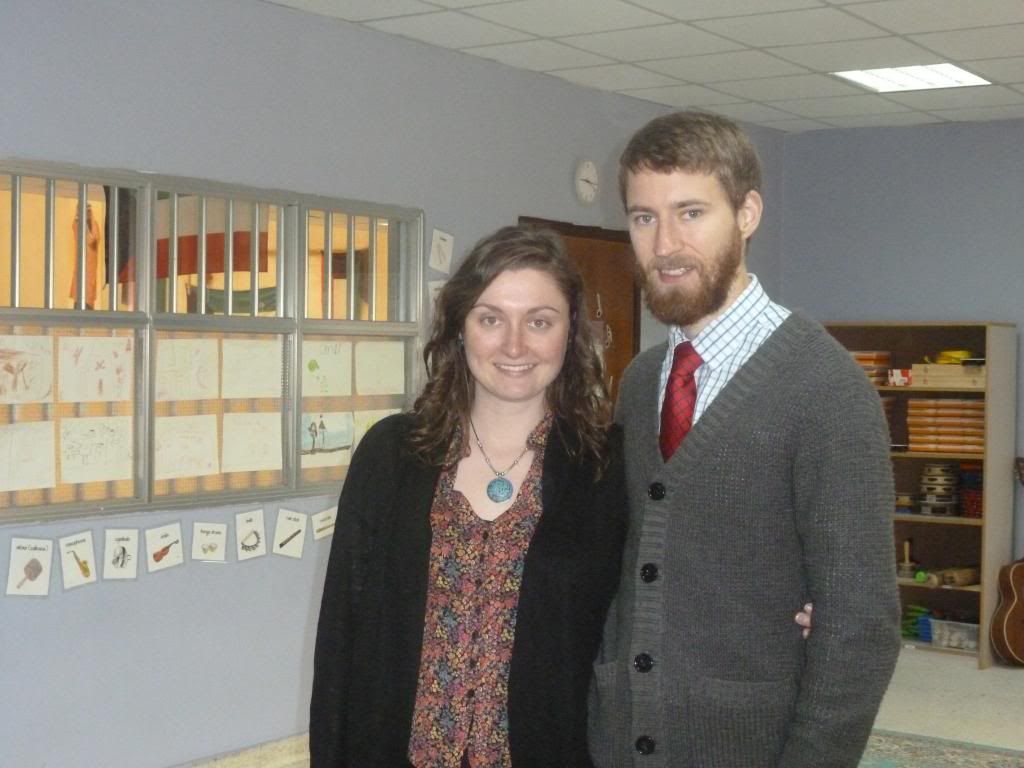 Of course they visited us at school and met some of our students and saw our classrooms.
We took them to church on the compound where our church meets.  There was even street food on the compound that day: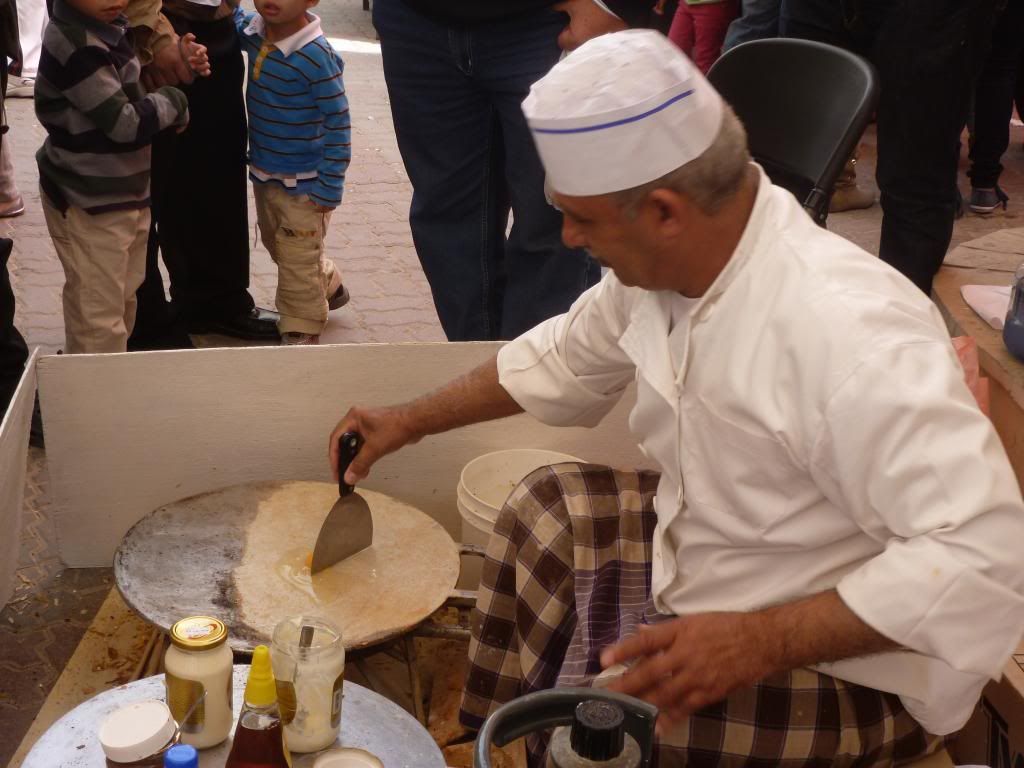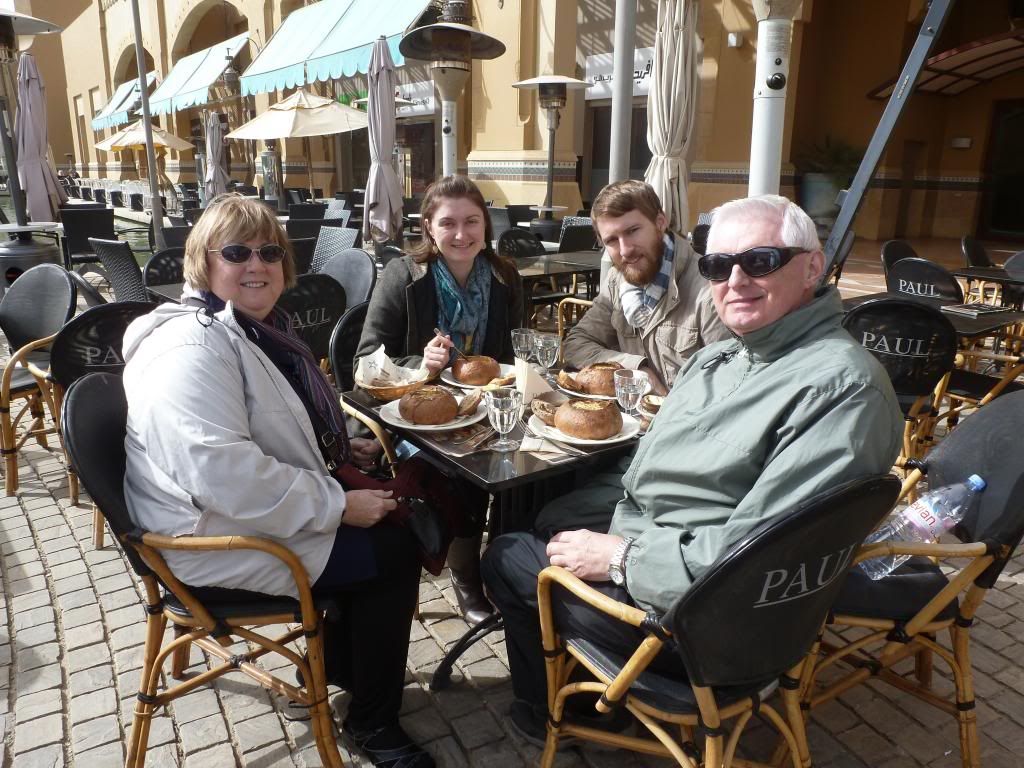 We went out to eat at various places.  This particular place is an outdoor favourite of ours since it has a water fountain show that dances to music.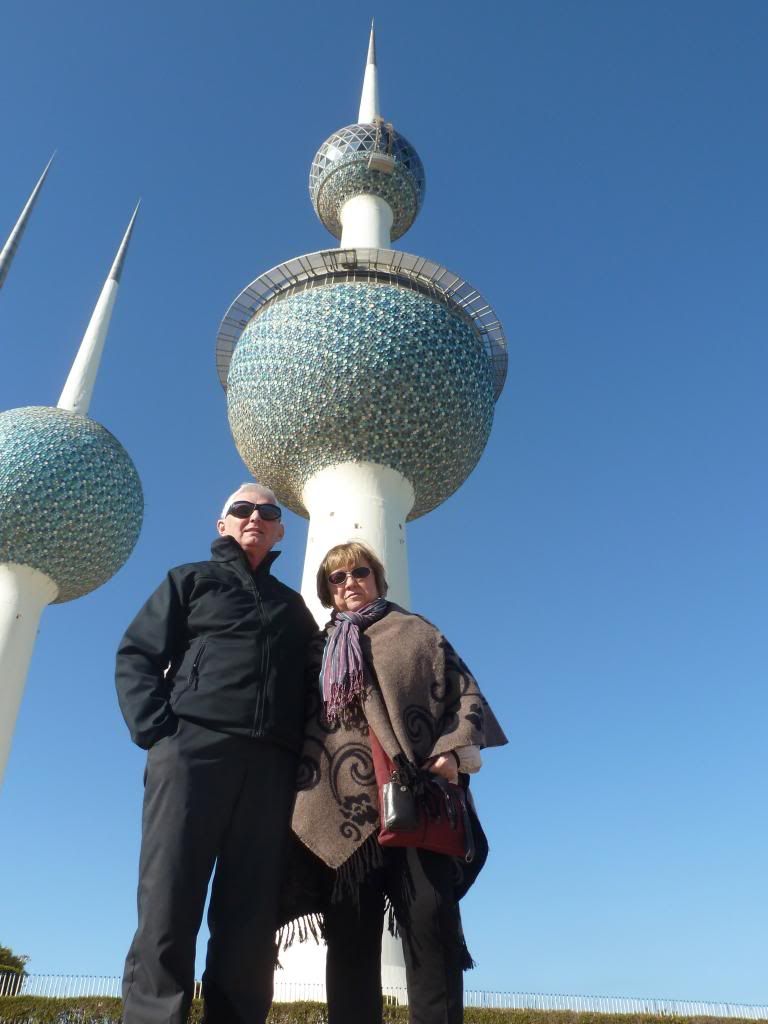 No trip to Kuwait would be complete without The Kuwait Towers…except they were closed for renovations, so we could only see the outside.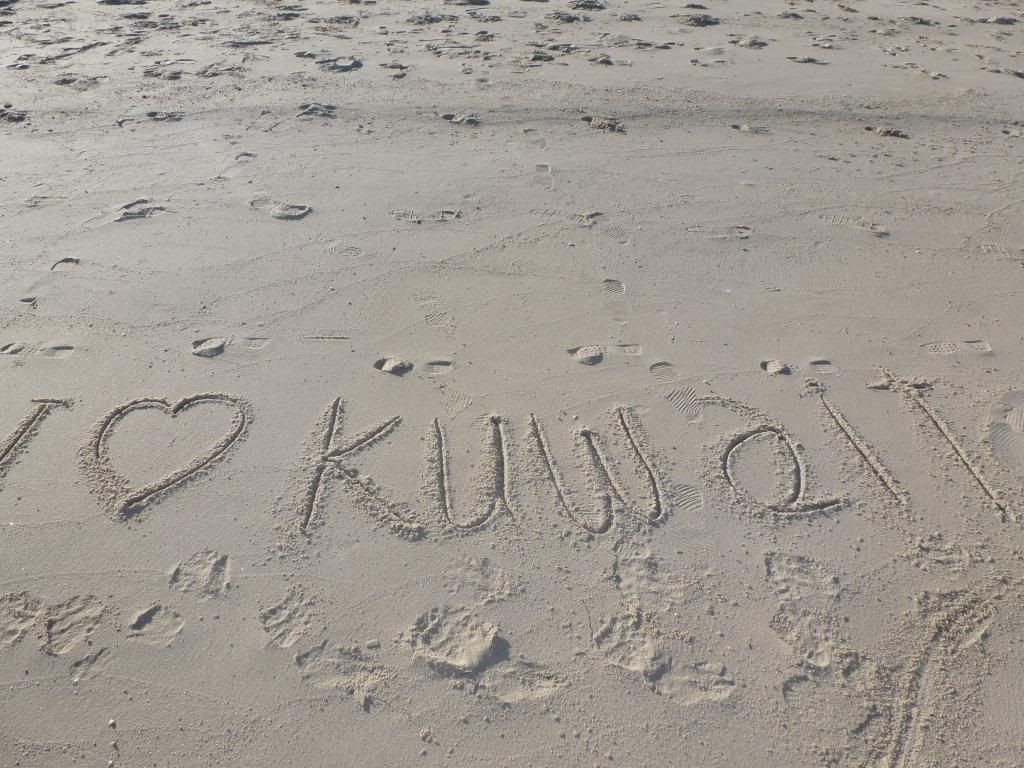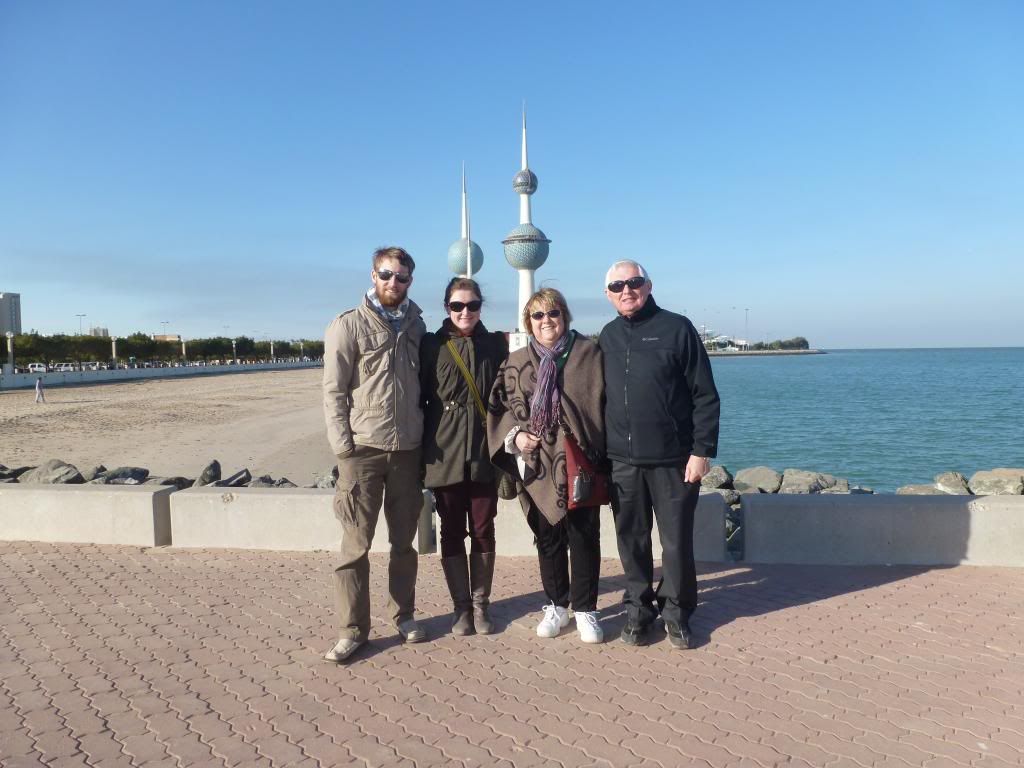 We had a marvelous (and brisk!) walk along the waterfront of The Gulf while taking in some lovely sites.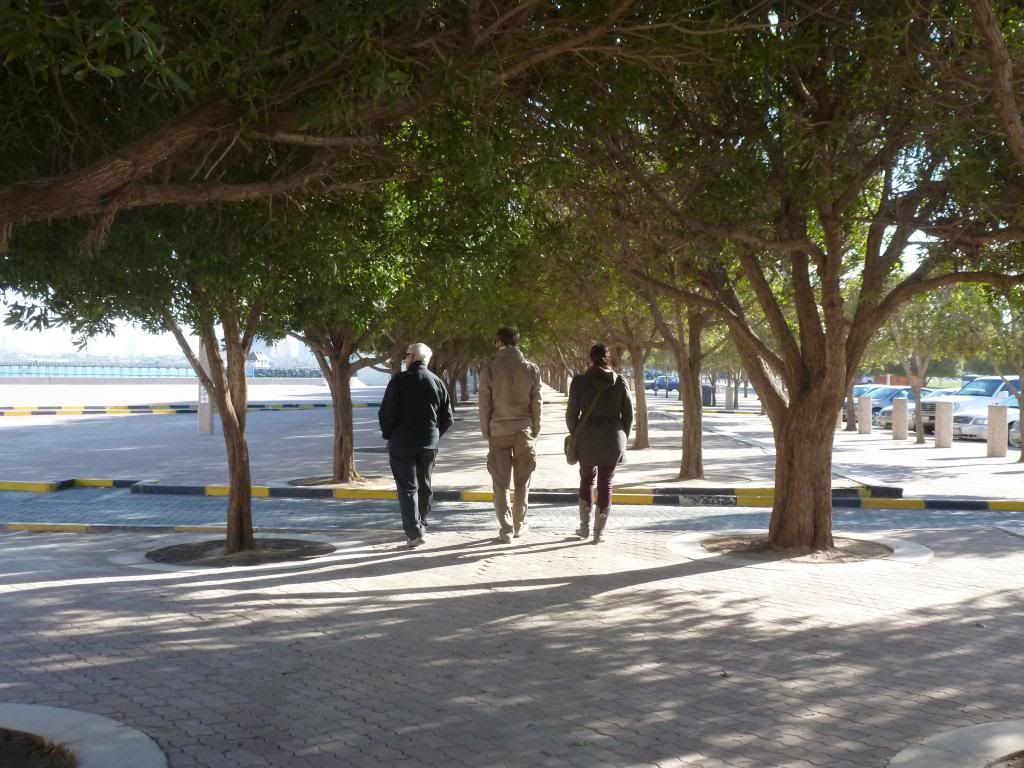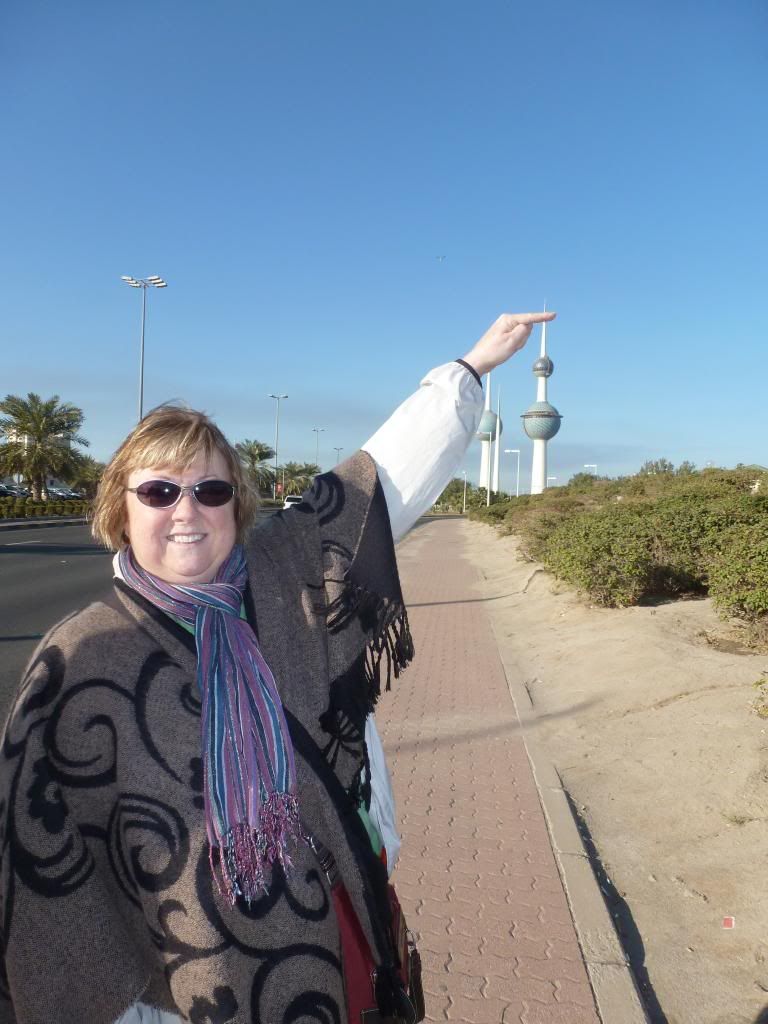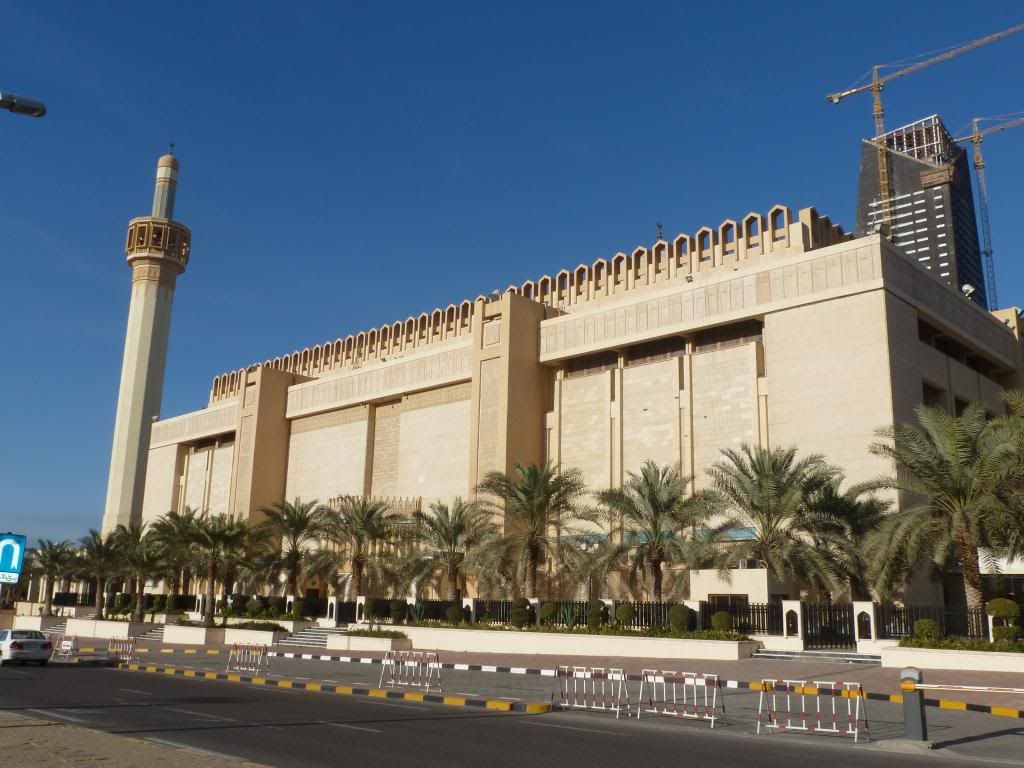 And continuing a theme on our trip, the mosque also wouldn't let us in since it was the weekend and it is closed to non-worshippers.  If only we'd realized that, we could've gone during the week. :(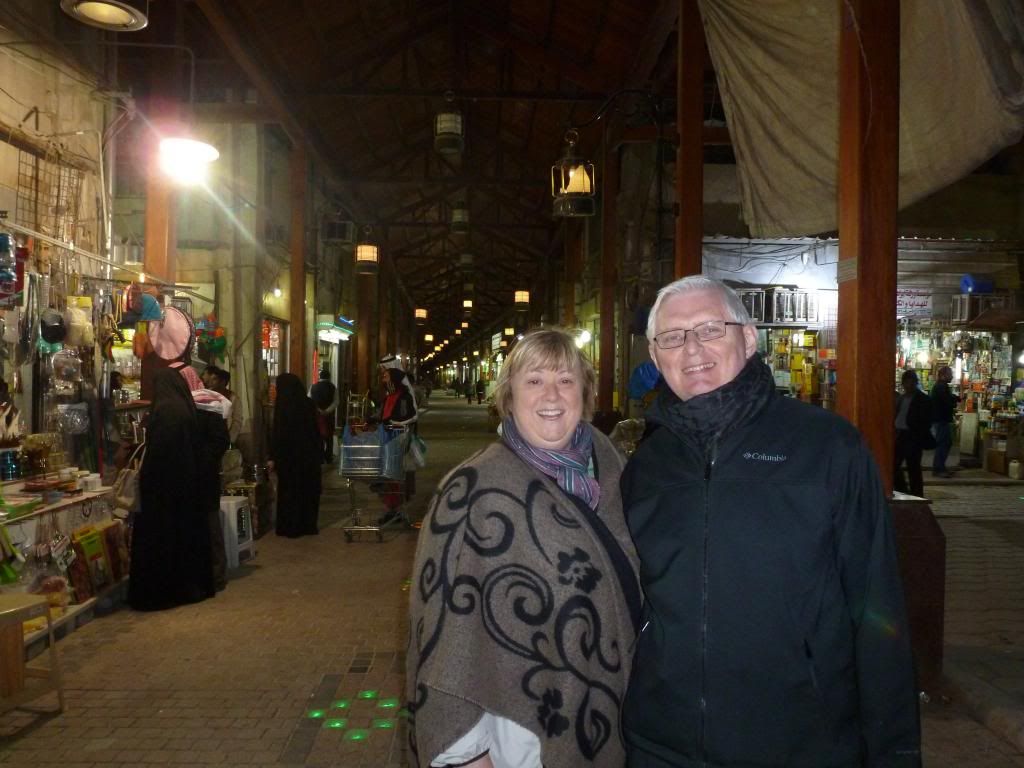 And of course we had a great time showing them The Souk, Mubarakia, where you can barter for all kinds of deals on great items, and eat amazing middle eastern food.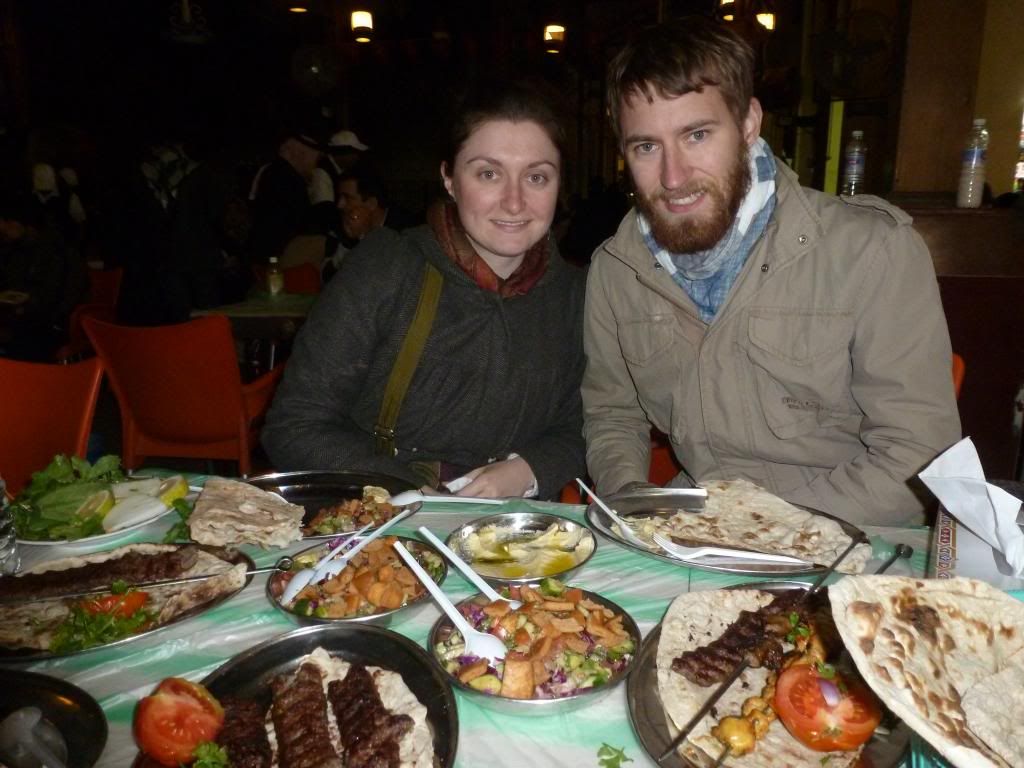 It was a lovely trip and we're so glad we got to show them our home!