**This is a post written by my husband, Peter to give you a glimpse of life behind the blog from his perspective!  Enjoy!**
My wife Alison has been blogging for some time now.  It's had different looks (some of which I have helped design or create); it's gone through different phases and focused on different subjects over the years; but in one way or another she has been blogging since 2006.  In fact she has had a blog longer than we have been married – anyone remember the first few years of Blogspot? I remember the summer before we got married we were both tweaking our blogs over our lunch breaks from the Cable Company in Ontario where we both worked.
Over time she has shared about how she has grown and developed as a person, and occasionally how the process of blogging has been a part of that change.  With that in mind we thought it might be interesting to have me say a few words on how I have been changed or effected by the blogging process.  A peak at what its like being married to a blogger, if you will.  So this is the exclusive, once in a life-time, not-to-be-missed report from behind the scenes.  This is "The Husband Edition" of Alison's blog.
Food:
I guess right off the bat I should say the biggest change for me has been meal times.  You see I grew up with, let's say, a more "traditionally North American" menu.  Most meals consisted of the classic trio: meat, potatoes and veggies, with the occasional break where we ate pasta or a stir-fry.  That's sort of how I imagined life as a married person going as well.  And truthfully, in our first year of marriage that was probably pretty close to how we ate (we even had a solid supply of Hamburger Helper on hand in the cupboard during the first year or so of marriage!).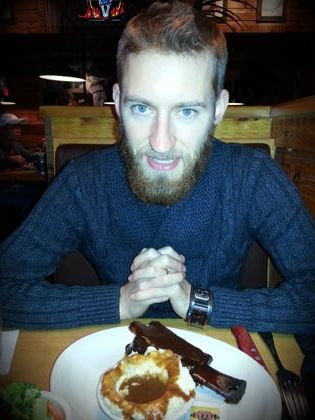 But change was in the air.  
Over the past 6 years meal times have become even more a time of experimentation and creativity.  For the most part these creations have been amazing and left me thinking, why did it take me so long to taste this!  I have eaten things I never thought I'd ever eat, and occasionally eaten things that I had frankly never even heard of before.  Truthfully this has been a real treat.  Meals that I now see as normal go-to meals, are vastly different than what I would have considered a go-to meal years ago.
I now see eating a primarily vegetarian diet as being pretty normal and find myself being far more aware of what's going on in the organic section of the grocery store than I ever had been in the past.  But as tasty and as wonderful as my role as primary taste tester has been, there are a few side-effects that we have experienced over the years that I think are worth sharing.
First, would be that in experimenting with food as often as we do, occasionally things… well… let's just say they don't turn out as planned.  There is also the amount of dishes that get left after a fancy or creative meal.  The tastier the meal, sometimes the larger the pile of dishes produced (and as the chief dish washer, that's not always great).  And finally, for a time, there was a long pause between dinner being hot and us being able to eat it.  That was of course in order to get that perfect photograph to use for the blog or some other publication (this one seems to have worked itself out over time.).
But truthfully it's been worth it.  The food experience and journey has been fantastic (including the occasional flop or cold meal).  And in part I have to see Alison's blog as contributing to that in some way.  Both because it has connected to her to a community of food bloggers for inspiration and because the need to write that 'next post' or get that recipe in for a deadline has often motivated her to push to the next level of creative cuisine.  Alison, my stomach thanks you!
Experiments around the house:
Beyond the amazing food experiments it seems there is always a new idea or experiment for around the house as well.  From homemade cleaning supplies to homemade toiletry items and the occasional homeopathic remedy for sickness.  A couple of week ago, for example, when I was sick, I found myself being treated by Dr. Alison with all sorts of special homemade detox drinks and even found myself with my feet soaking in Apple Cider Vinegar while sitting in the shower… I blame the blog ;)
Although at times these experiments have been odd or peculiar, we have as a result had an increasingly healthy and affordable home.  Like the food experiments, any downsides (like awkwardly sitting my with feet in Vinegar having just chewed raw garlic) have been small in comparison to the relative benefits.  Needless to say, like the food experiments this is not exactly how I envisioned things turning out – but boy am I glad it did!
Life is well documented:
Far more than in years past I find a camera or camera phone accompanying us on outings so that we can get a nice shot for the blog.  I even find myself saying things like, "Oh you should totally blog about this…!"  The net result has been that we have an amazing amount of pictures and written stories about our life thus far.  While you might not access the archives around here all that often, doing so for us can be an amazing reminder of the things we have done over the years.  In the moment you might think, "Really, do we need to take a picture now, this is just everyday-life stuff?"  In the long run, looking back, it's so worth it.  Thanks to the blog for keeping track of our life thus far for us!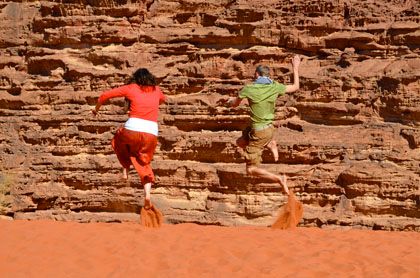 The Experiment of Life:
In writing this short little post I noticed how often the word 'experiment' came up.  And I think that's probably a great word to describe my experience as a blogger spouse.  By being connected to such a broad and diverse group of people through the blogosphere I find the limits on what we saw as possible when we got married continue to be shifted.  
Far from planning on settling down and paying a mortgage, I now find myself thinking, "Moving to Thailand and working on an online business might be nice for a year!" "Wouldn't it be nice to open up a nice artsy music cafe some place?" "What if we quit working and backpacked for a year instead, we could blog about it as we go?" "I'd love to move to Europe and do my Phd."…
True. Much of this is not directly related to being a blogger spouse, but the consistent reminder from blogging to record and remember the past, to experiment with the present and dream of the future has played an important role.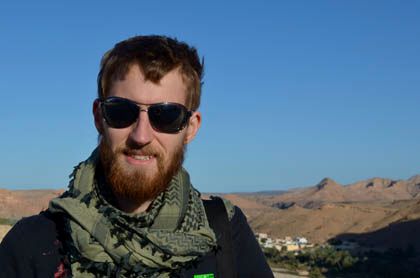 Thanks Alison for putting so much into your blog, as much as it has surely cost you time and energy and certainly at times feels taxing, the benefit to us as a couple in our adventures with life has been worth it!  I am thrilled to be on this adventure with you, and equally thrilled that you have been so willing to record it as we go.