Last week we had the awesome opportunity to head to Quebec on a road trip!  Peter's brother and his family live there, so we specifically were going to spend time with them.  We had a really fantastic time and did all kinds of awesome things with them!  We also visited Peter's grandparents and also we went to Montreal for a few days, but I'll get to all that throughout a few posts…
To begin with, we went raspberry picking on Îles-de-la-Madeleine which is connected to the Quebec City area with a bridge.  It's beautiful farm land filled with all kinds of great treats like blueberries, corn and raspberries!  We had fun picking them (and eating a few along the way…):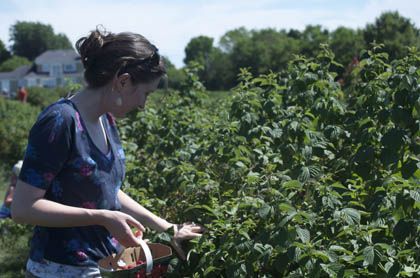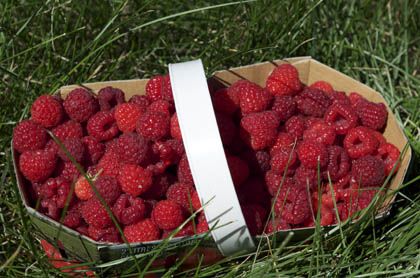 We also hit up Chute Montmorency (Montmorency Falls) which was stunning at dusk.  We hiked up a bit of a trail to a bridge overlooking the falls, and it was just lovely!  We had a great view as the sun set.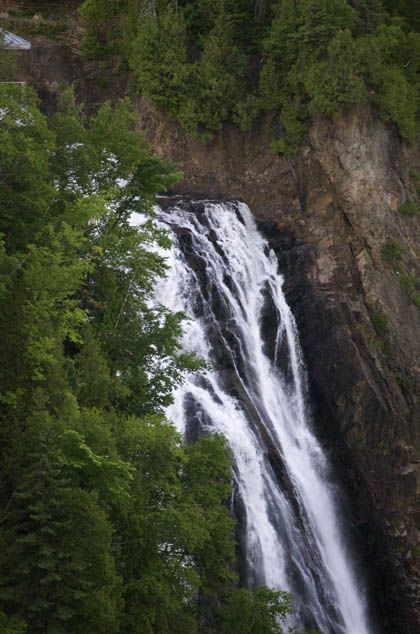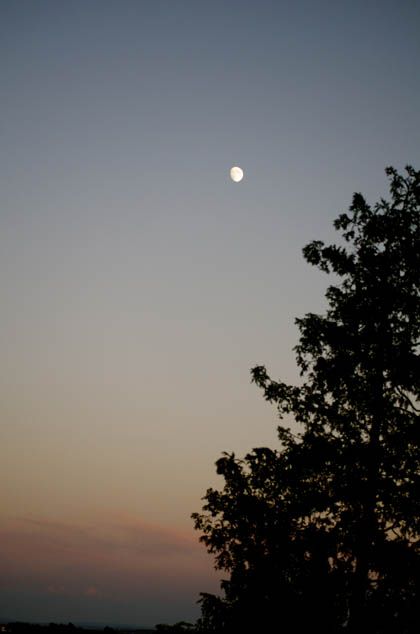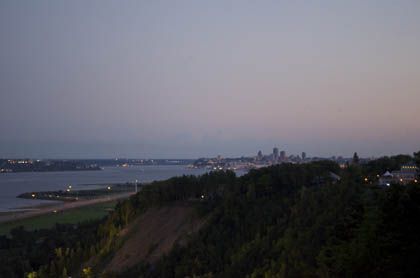 Tomorrow I'll tell you about our day in downtown Quebec City and our time at Les Galeries de la Capitale (a mall with an amusement park!).