**Two weeks ago we traveled to Nepal.  The posts that you will see over the next few days are excerpts from my travel journal recounting our trip.**
We decided it was high time we actually get out and see more of Kathmandu and the surrounding area. So after a leisurely breakfast on our hotel's terrace, overlooking the sleepy city, we embarked on a journey for about 45 minutes by car, to the small cultural town of Bhaktapur.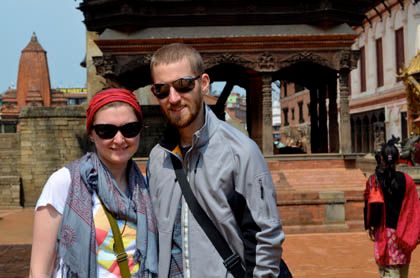 It's an historical city filled with ancient temples, shops, etc. We paid the entrance fee, and casually wandered through what is a still-used historical town. It's kind of like a living history. The narrow alleys weave in and out around multiple town squares, which were covered in red bricks, usually with a temple or shrine (or two or three…), and various shops to purchase souvenirs of pottery, scarves, or tiny Buddha ash trays.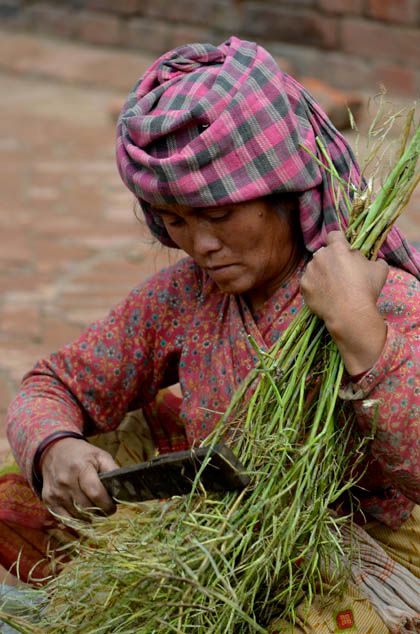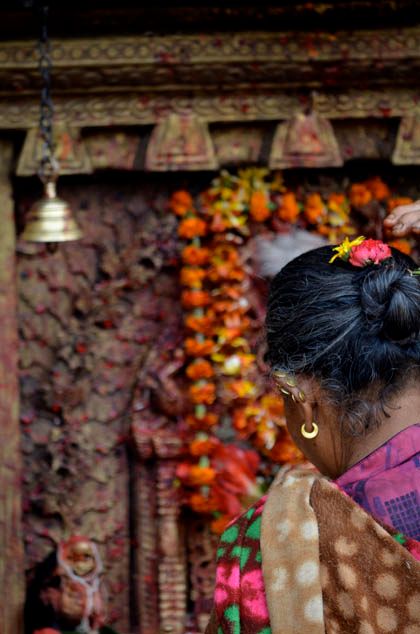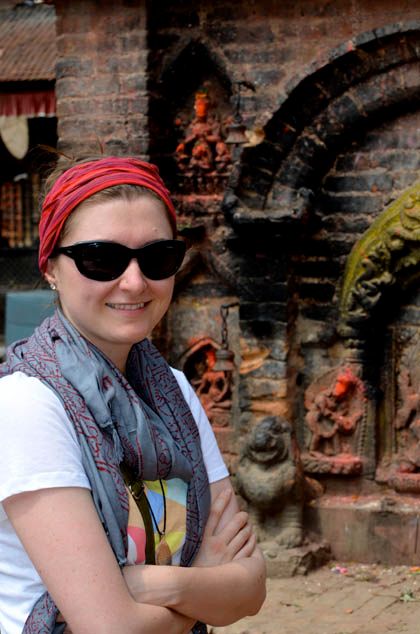 It was interesting to see both Hindu and Buddhist temples together in such close proximity with one another.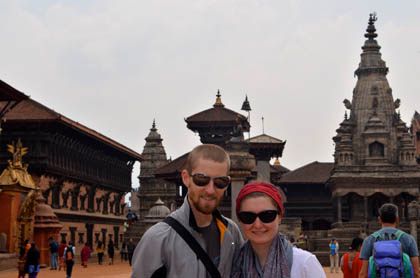 After our time in Bhaktapur we drove back to Kathmandu along the same dusty roads we'd traveled out on. There is a lot of construction happening and so the dust swirls around and around, getting in your eyes and mouth from the open car windows.
Our driver's little car chugged up the steep hills to the Monkey Temple, where there was a festival in full swing. We climbed many stairs, past families leaving offerings at statues, and dozens of monkeys.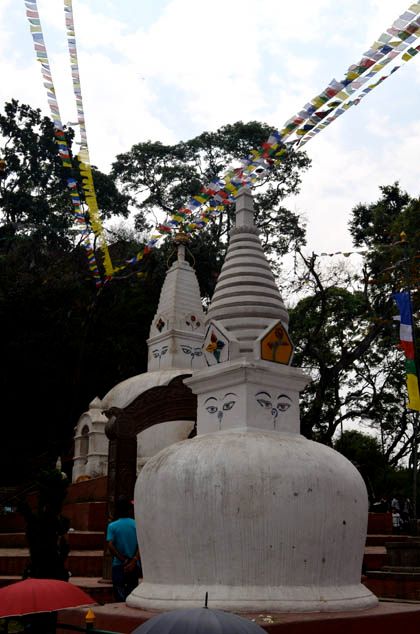 We even saw one that was only a couple of days old, still being nursed by its mother, eyes not opened yet.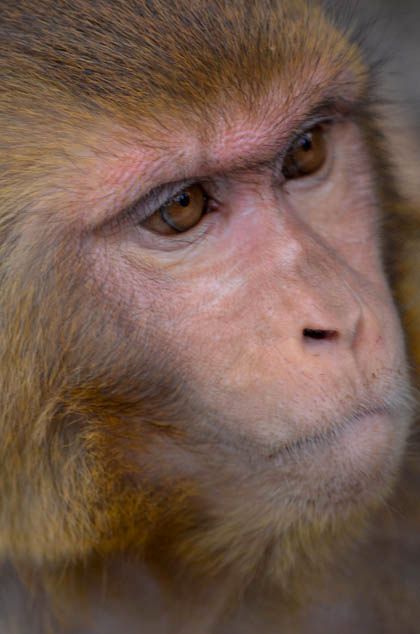 There were so many places to light candles, burn incense, leave flower or food offerings.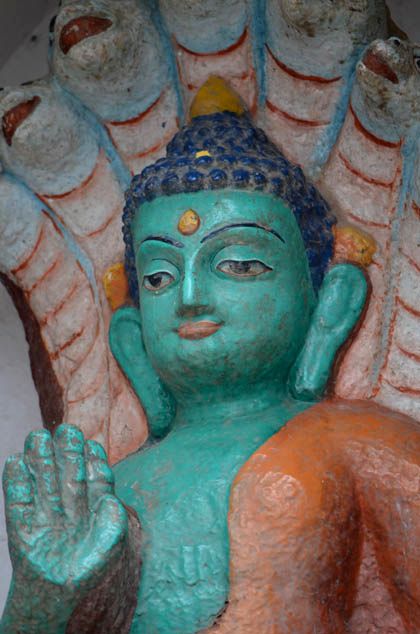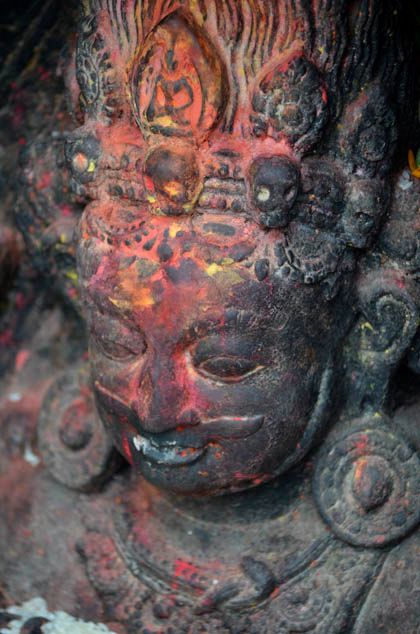 The noise was a steady din and it all overwhelmed my senses.
We were pushed in at every angle by people young and old.
It was quite the cultural and religious experience, but I was glad when we descended again, leaving the thick crowds behind.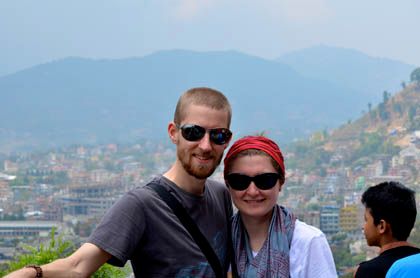 We called it quits and headed back to our little area of Thamel, which we'd become quite comfortable with. We ate a delicious lunch in a "trendy" cafe, and then did some souvenir shopping, both for ourselves and our loved ones.
After our ritual of an afternoon siesta, we had our final dinner in Kathmandu on a patio at a restaurant where we'd eaten earlier in the week. It was a magical finale to our week in Nepal.
—
Read more about our trip to Nepal…