I'm going to interrupt my updates on our trip to Quebec (Part 1, Part 2) with a rant on having a cold.
I'm seriously grateful that my cold didn't surface until the day we were driving home from Quebec.  But seriously?  Being sick at all in the summer seems totally wrong.  It's warm and sunny outside…and inside I feel warm and…cold?!  Gross.  Granted, I rarely get sick anymore…not like when I was younger and I was constantly battling strep throat or tonsillitis.  Both of which resulted in me having my tonsils removed at the age of 18.  Yah.  Super fun.  You want to know what's even more fun?  Having them removed at 35 years old.  Yup, that was my brother.  We have awesome tonsil genes.
ANYWAY, I thought I'd share a couple of tips for those of you who might also be suffering a summer cold.
Wash your hands frequently.  It can't be said enough.  Use soap and warm water and keep washing!  Oh, and apply some hand cream here and there, or your skin will totally dry up.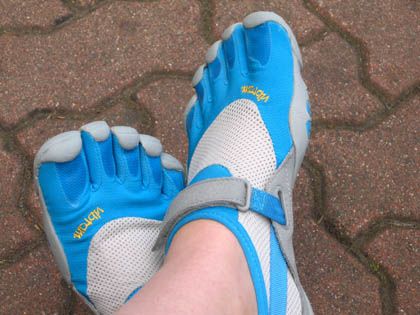 If you're feeling up to it, get out of the house and at least walk around the block.  It's warm enough that you don't have to bundle up like when you get sick in the winter, so do a little trot around the block and get your legs moving.
You will inevitably have to blow your nose a gazillion trillion times (yes, that's an accurate number).  If you're fancy schmancy you might have those special aloe vera tissues.  But if you're me, then what you'll do is apply coconut oil to your nose here and there throughout the day.  It softens your skin keeping it nice and moisturized, but it also is naturally anti-bacterial so it'll keep the germs at bay.
Get dressed.  I don't care if you just put on clean pyjamas or new sweat pants, but at least get out of whatever you slept in.  You'll feel slightly more human.  If you can, kick it up a notch and shower!

Drink clear liquids like they're going out of style!  A concoction that I find particularly helpful when I have a sore throat or cough in conjunction with a cold is: 1 cup of hot water + 1 tsp. apple cider vinegar + 1 tsp. honey + 1/4 tsp. of cinnamon.
Avoid dairy and meat.  This is hard for me because I love my dairy… But if possible, avoid them both as much as you can.  They both create extra mucus, and no one wants extra mucus…
Rest.  Luckily for me I'm unemployed right now so I don't have any major commitments, so that means my number one priority is getting well.  This means I've had the occasional nap.  It's especially helpful if you're not sleeping all that well at night.  Just sleep when you can.  Your body will thank you!
Don't eat sugar.  It's not good for you on the best of days, but it's especially bad for you when you're sick.  It feeds off of those little germies inside of you and can actually make you more sick.  So lay off the chocolate bars and ice cream for a few days, k?
If you're sick, get well soon!  And if you're not, I'm infinitely jealous of you right now.