I'm fully aware that both the Canadian and American Thanksgivings have now passed. Around the time of the Canadian Thanksgiving I gave you a summary of some of my favourite fall-like dishes that you could use to serve your loved ones on the holiday.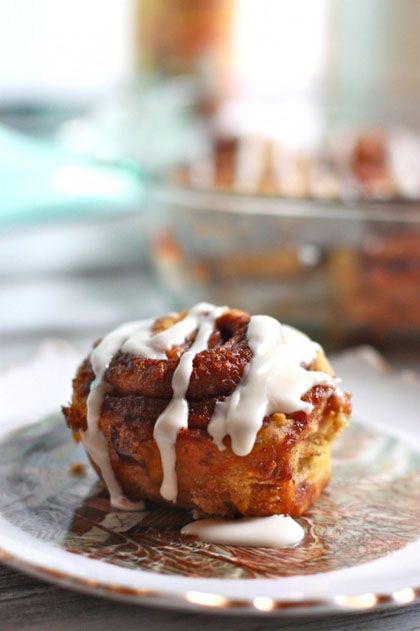 However, since celebrating the American Thanksgiving twice this past week with various friends from countries around the world, as well as perusing amazing food blogs, I've been totally inspired to keep the autumnal Thanksgiving theme going just a little while longer. After all, most people tend to eat some sort of similar dinner for Christmas.
I decided to link up a few of the amazing dishes I saw people trying as they summarized their Thanksgiving dinners. Here are some of the ones I've bookmarked because I want to try them (or something similar!) really soon. I'm just not done with the hearty, warm goodness that is served up by the platefuls at Thanksgiving!!
Do you have any Thanksgiving favourites that you care to tell me about?  I'd love some more homey, warm, comforting meals to add to my repertoire!
*The above photos are (1) Vegan Pumpkin Cinnamon Rolls from Eat, Live, Run and (2) Cranberry Orange Brussels Sprouts with Walnuts from Daily Garnish.  Both were taken directly from their sites and I take absolutely zero credit for them.  See the above links for a direct link!